15% OFF and FREE SHIPPING storewide with code HEART15 at checkout
*Discount doesn't apply toward Subscribe and Save products.

Save 15% off our most popular products.
100% pure, all-natural ingredients used to create the best health products!
The Natural Solution for Healthy Teeth and Gums
Gum disease, periodontal disease, gingivitis, pyorrhea
Bleeding gums, gum infection, thrush
Red, swollen, sore, or sensitive teeth or gums
Canker sores, gum boils, mouth sores
OraMD and the 3-Step OraMD Optimum Oral Hygiene System:
Replaces toothpaste, mouth rinse and breath freshener
Polishes teeth and fights cavities, plaque and tartar
Has inter-dental access to allow product to seep in between the teeth and below the gum line to kill

germs

Clinically proven to kill periodontal

germs

Leaves a fresh, clean feeling unlike anything you have ever experienced
Safe for braces, veneers, bonds, fillings, crowns, and dentures
Safe and recommended for children ages 3 and older - start with one drop (Adult supervision recommended)
Shelf life 3 years unopened and 6 months opened
Our most popular products
15% OFF and FREE SHIPPING storewide with code HEART15 at checkout
*Discount doesn't apply toward Subscribe and Save products.

OraMD works naturally to reduce gum inflammation and symptoms of Gingivitis.
Valentines Day Sale
Enjoy the benefits of oral and skin care derived from nature in its purest form. Our products are free of fillers or harsh chemicals and designed to work in harmony with your body for optimal results.

Stock up on our most popular products, OraMD Original Strength, OraMD Extra Strength, and Earth and Elm Nourishing Face Oil with 15% off Plus FREE Shipping.
Recommended by the experts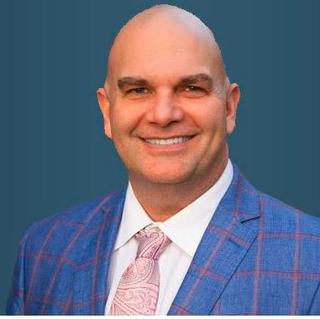 As a practicing holistic dentist, I have patients seek my advice on different products that are safe and natural. OraMD is one of those products I recommend to my patients. It's been clinically proven to kill periodontal germs, and it's basically a 3-in-1 product. It replaces toothpaste, mouthwash, and breath freshener. And it simply works. My patients love it!
Dr. Shane Nelson, DDS
Oral Health Authority
OraMD is 100% natural and the real benefit to patients is that it not only kills germs, but can replace toothpaste, mouthwash, and even breath fresheners. As a leading authority on dental wellness, I highly recommend OraMD. I can assure you, that if you use this natural product and follow the oral hygiene program in my book, you'll see significant improvements in your oral health. OraMD is the only oral care product I endorse.
Tom McGuire, DDS.
Best selling author and world's leading authority on preventative dentistry

This is a welcomed and much needed product. I wanted to thank you for such a wonderful product in OraMD. You have provided a healthy alternative for me to dispense to my patients. They love it and so do I. Not one patient that has tried it doesn't use it and like it but when they return give it astounding 'I love it.' As we know that is half the battle in oral health care... getting patients to use the product. With the positive research, great compliance, taste and healthy alternative to unhealthy, abrasive, toxic, over-the-counter dentifrices - this is a welcomed and much needed product. Thanks again!

Dr. Nina Foley
Franklin, TN
"My dentist keeps asking me how my gums look so much better and pockets are getting smaller. Hygienist also noticed the difference and I can see the difference. Will continue to use daily."
—Jeff G.
"I've been using OraMD for over 10 years now and have never looked back. The main reason being that after the first 2-3 months of consistent use, it permanently eliminated the chronic gum pains I was having..."
—Ed M.
"I have 4 implants and I have been using since I got them had severe gum disease prior that is why I needed the implants. I go to Penn Dental school and they say my gums and the implants are doing great. So if you have gum disease use this product."

—Donnams
"Fortunately, I was given a chance to try a product that has been creating a buzz online and amongst friends – OraMD. This is one item I can't go without. So glad I tried it."
—Eihdra G.
"Wow, I was skeptical at first. After a few days of use, pure delight."
—Bob O.
"I love the taste, the clean feeling, and great breath.My breath smells good. We have been using the product for about two weeks now and already want to order more... ...At first, it didn't taste all that great. It felt so strange not using Listerine, but two days into using OraMD, I love the taste, the clean feeling, and great breath."
—Miriam T.